The new Koongo app will be released pretty soon featuring a unique design and functions. It will help you improve every aspect of optimizing your product feed and managing your order data. Read more about the new features and how you can benefit when using them.
The New Macro Editor: Optimize Your Data Feed Easily
In the previous version of Koongo, you had to write complicated expressions to achieve advanced operations with attribute values. With the new Macro Editor, you are in control of your data feed management, enabling you to make quick and easy adjustments to ensure maximum performance.
Learn how to customize your data feed with simple math and text operations, such as increasing prices, setting shipping costs, adjusting taxes, or updating your product descriptions.

The New Math Operations
Modify your price or other attribute values with ease:
update or adjust product prices for particular channels according to any existing attribute
set up individual selling conditions for chosen groups of products based on things like different tax rates or discounts
apply any type of rounding, number formatting, or calculation between attributes and apply specific uplifts or discounts depending on the results
keep your price currencies automatically up to date for each country

Your Texts and Descriptions Will be Even Better
The new buttons and drop-down menus mean you can easily adjust your texts and descriptions without wasting any valuable time. This also gives you the ability to:
extract any words from the description, for example, the "color green"
set up the maximum length of your texts
change the data of attributes, such as splitting your texts, description, or titles
remove all HTML characters
upper case only the first character of your product names and much more…

The Product Filter: Choose the right products to export for specific marketplaces & channels
The new product filter offers several filter options for you to be able to export just the right items to specific selling channels. You can use any of the store attributes for this filtering and also set various filtering combinations.


Improved Category Mapping
Some online marketplaces like Amazon, eBay, or Miinto require using their own categories in the product feed. In Koongo, you can easily map your store categories to the marketplace under the Category Mapping tab.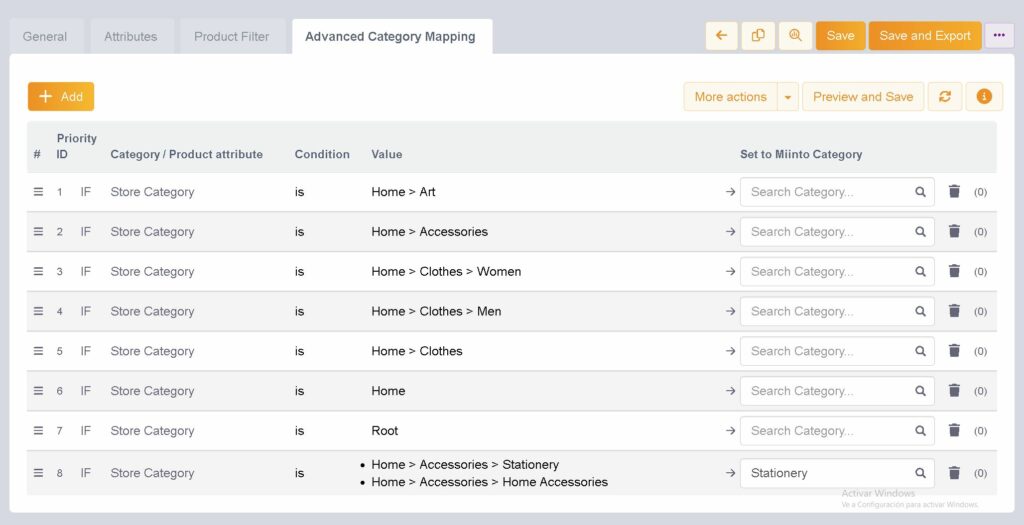 Do you want to try Koongo with its new functions?
Continue reading →