As the world of e-commerce continues to evolve at a rapid pace, unlocking the power of product feed management has become more crucial than ever. The year 2023 has brought forth an array of new digital marketing strategies, and product feed management stands at the forefront, impacting online sales and overall efficiency. Are you ready to harness the potential that lies within product feed management?
Key Takeaways
Product Feed Management is an essential digital marketing tool that ensures data governance and streamlines order fulfillment.
Machine Learning has revolutionized product and data feed optimization by providing businesses with enhanced targeting precision, visibility, and conversions for increased ROI.
By utilizing feed management tools, businesses can effectively overcome common product feed challenges to maximize engagement & conversions in the e-commerce environment.
Understanding Product Feed Management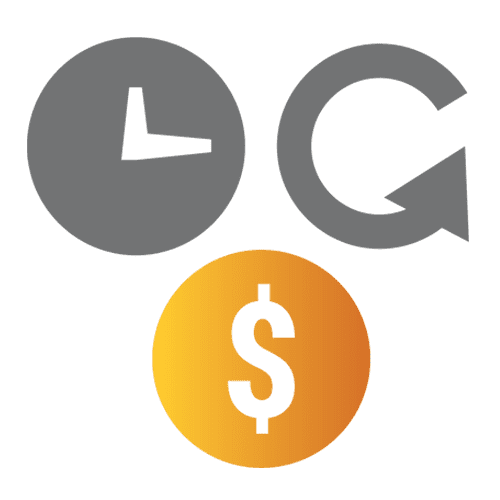 Product feed management, a key component of any digital marketing strategy, offers several benefits:
Centralizes and automates the process of updating and synchronizing product data
Streamlines order fulfillment
Ensures data governance
Contributes to a seamless e-commerce experience.
What exactly does effective product feed management involve? We'll explore its three major elements: data synchronization, order management, and data governance.
Data Synchronization
Data synchronization in product feed management is all about ensuring precise and current product information across all sales channels. This is vital as it:
Boosts customer confidence
Increases customer satisfaction
Eliminates confusion
Reinforces your brand's reliability

Ultimately leads to increased sales.
Wondering how data synchronization operates? It leverages a digital file filled with the raw data of your online promotional products or items and APIs that supply immediate data to applications, thus facilitating the automatic import of data into another application.
The benefits of data synchronization are numerous. It includes:
Enhancing the quality of product listings
Regularly updating product details
Preventing overselling issues by establishing buffers to reserve inventory when stock is low
In essence, data synchronization is a powerful tool for ensuring that your customers have the most accurate information available, leading to a better overall shopping experience.
Order Management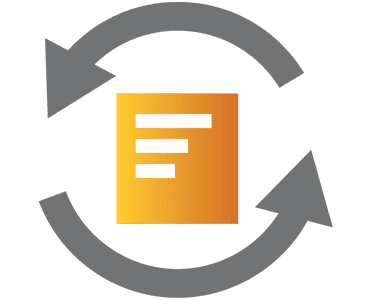 Another fundamental component of product feed management is order management. A data feed management solution, such as feed management software, aids in this process by automating order data transfer between e-commerce systems and marketplaces to minimize errors and enhance customer experience.
One of the main advantages of order management is the reduction of errors in the transfer process, leading to a smoother customer experience. Moreover, feed management can help mitigate overselling by accurately reflecting inventory levels across all digital marketing channels. As a result, businesses can maintain customer satisfaction and trust by ensuring that the products they advertise are indeed available for purchase.
Product Data Governance
Data governance in product data feed management is the process that ensures data security and veracity by preventing product feeds from being disseminated to channels when specific criteria are not met. This guarantees compliance and accuracy, maintaining the integrity of your brand and product listings. In essence, data governance is the cornerstone of a successful product feed management strategy.
Incorporating data governance into feed management can lead to numerous benefits, such as decreased costs associated with manual data entry and data errors, and optimized product feeds for various channels. By utilizing a data feed, you can improve performance and augment sales, allowing your business to thrive in the competitive world of e-commerce.
The Importance of Optimized Product Feeds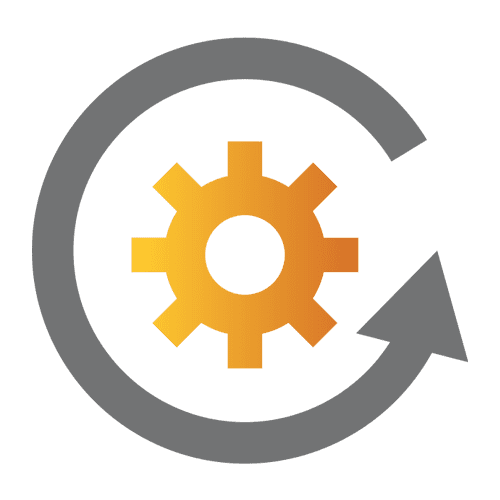 Optimized product feeds are the backbone of e-commerce success. They enhance customer experience, boost visibility and conversions, and enable tailored strategies for maximum impact. A well-structured and accurate data feed not only elevates your brand's image but also directly contributes to increased sales.
With the help of a feed management tool, businesses can amplify the effectiveness of their product feeds, resulting in improved customer experience, heightened visibility, and elevated conversion rates. In short, optimized product feeds are a must-have for any serious e-commerce business seeking to thrive in the competitive online marketplace.
Key Components of an Effective Product Feed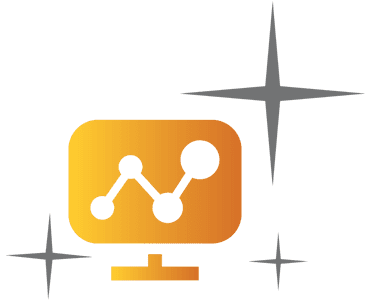 An effective product feed is comprised of several key components, including:
Accurate and transparent product data
High-quality images
Relevant keywords
Customized descriptions that adhere to platform-specific guidelines
High-resolution images showcasing products from multiple perspectives and consistent image quality and style are essential for creating a professional and aesthetically pleasing experience.
Leveraging relevant keywords and attributes in your product feeds is also crucial in optimizing product data, aligning with customer search queries, and defining product specifications such as size, color, and material. Precise and comprehensive product details build customer confidence, reduce any potential confusion, and ultimately contribute to increased sales.
Choosing the Right Feed Management Tool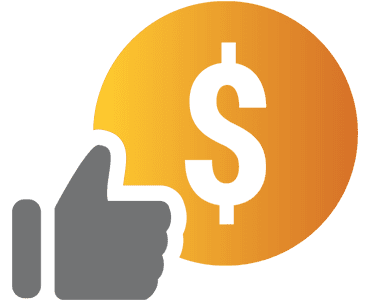 Selecting the right feed management tool for your business is a crucial decision. Factors to consider include:
User-friendliness
Scalability
Capacity to optimize product feeds for various marketing channels and platforms
Strengths and weaknesses of each tool
Ever-changing specifications of marketplaces and channels
Taking these factors into account will help you make an informed decision.
A thorough evaluation of these factors, followed by the selection of a suitable feed management tool, can enable businesses to manage their product feeds more efficiently, simplify their processes, and ultimately succeed in the competitive e-commerce realm.
The Role of Machine Learning in Data Feed Optimization
Machine learning techniques have revolutionized the world of feed optimization, offering businesses the opportunity to enhance targeting precision, boost visibility, and generate conversions for maximized ROI. The use of machine learning algorithms allows businesses to pinpoint and capitalize on high-quality feeds, rectify image errors, identify unsuitable product images, and tailor ads to meet their objectives.
The advantages of utilizing machine learning in data feed optimization are manifold, enabling businesses to improve targeting accuracy, increase visibility, and produce conversions for optimized ROI. As e-commerce continues to evolve, machine learning will undoubtedly play a pivotal role in the success of data feed optimization strategies.
Multi-Channel Product Data Feed Management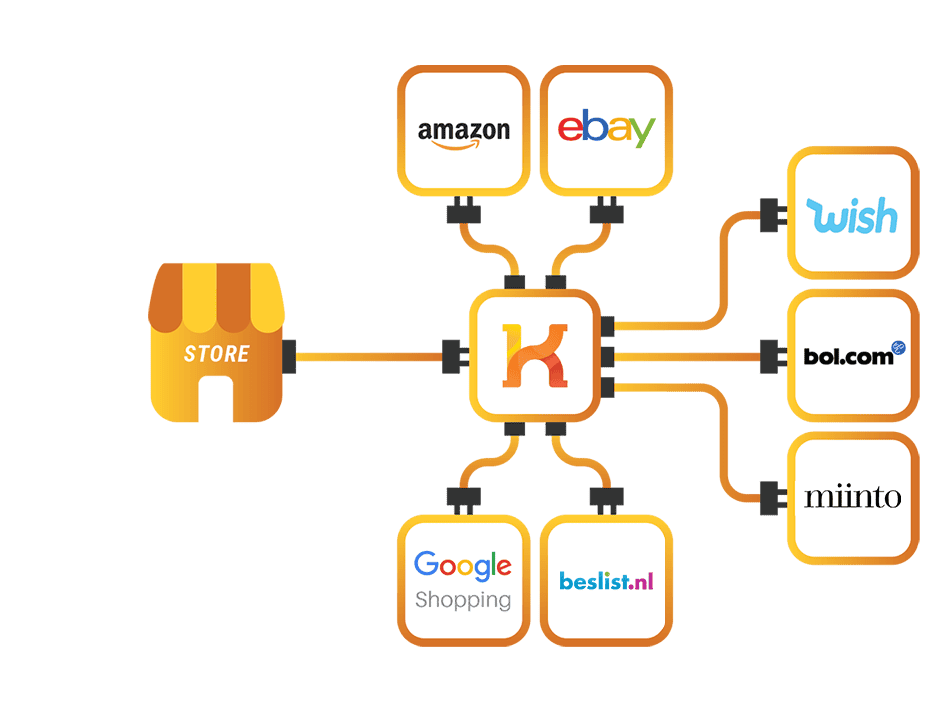 In the current e-commerce environment, managing product feeds across multiple channels, including advertising channels, is vital for businesses aiming to make efficient use of their time and resources. By centrally managing product information across multiple channels, businesses can expand their reach and maximize their revenue-generating opportunities.
The process of multi-channel product and data feed management involves organizing, monitoring, and administering product data feeds to ensure accurate and up-to-date information is communicated to various online marketplaces and platforms. Embracing multi-channel product and data feed management allows businesses to broaden their reach and capitalize on the ever-growing opportunities presented by the world of e-commerce.
Monitoring and Analyzing Product Feed Performance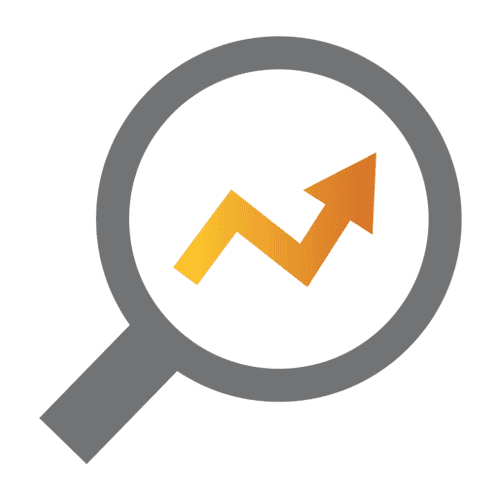 Evaluating product feed performance is a key component of a successful e-commerce strategy. By tracking specific sales, monitoring the success of campaigns, and measuring the responsiveness of particular products across various platforms, businesses can make informed decisions that will lead to increased sales.By tracking specific sales, monitoring the success of campaigns, and measuring the responsiveness of particular products across various platforms, businesses can make informed decisions that will lead to increased sales. Detailed insights into product performance, conversion rates, traffic sources and other essential marketing metrics enable businesses to make more informed decisions and maximize their ROI.
Leveraging these insights, online retailers can optimize their advertising campaigns, maximize returns on investment, and ensure they stay within budget without sacrificing ad performance. In essence, monitoring and analyzing feed performance empowers businesses to make data-driven decisions for improved sales and overall success.
Implementing Customizable Feed Optimization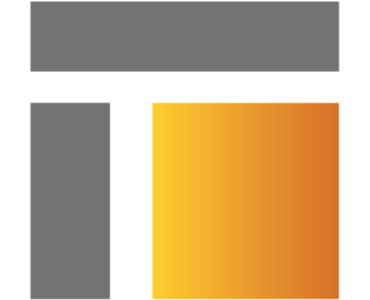 Customizable feed optimization rules offer businesses the ability to tailor their product feeds based on their sales strategy and target specific customer groups with personalized messages. Customizing product feeds to match their distinct goals and objectives enables businesses to engage more effectively with their target audience and generate conversions.
Whether it's targeting specific demographics, promoting seasonal items, or capitalizing on market trends, implementing customizable feed optimization enables businesses to fine-tune their product feeds for maximum impact and success in the competitive e-commerce landscape.
Overcoming Common Product Feed Challenges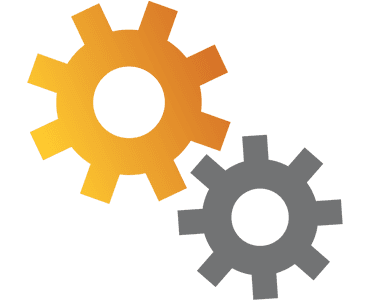 Common feed challenges, such as poor formatting, overselling, and data mistakes, can hinder the success of e-commerce businesses. However, feed management tools can help businesses overcome these obstacles by automating and optimizing the feed process.
Tackling these common challenges allows businesses to:
Maintain accurate, current, and optimized product feeds across different channels
Enhance the customer experience
Contribute to the overall success of the business in the fast-paced world of e-commerce.
Feeds & APIs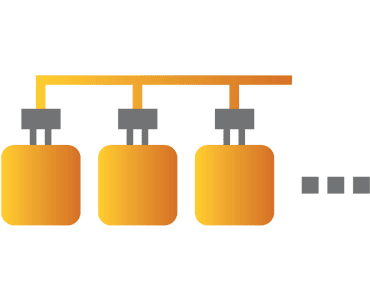 Manual management of stocks levels is tedious and difficult and it makes it a straightforward process to automate the process using API connections. The API provides continuous communication of information between marketplaces and shops. Using your own feed, it is possible for the stock information to be updated as needed. The APIs make it easy for businesses to sync product information. The channels will see what you have and what is not, and will maximise the volume.
This process of automation not only saves time but also reduces the chances of human error. With the use of API connections, businesses can ensure that the correct stock levels are always displayed, thereby avoiding the issue of overselling or underselling. This, in turn, leads to a better customer experience as customers are not disappointed by ordering products that are not in stock.
Furthermore, the use of APIs for product information synchronization allows businesses to maintain a consistent brand image across different channels. This consistency is key in building trust with customers and enhancing the overall brand image.
In summary, the use of API connections in managing stock levels is an efficient and effective method for businesses to maintain accurate and up-to-date product information across various channels, thereby enhancing customer experience and maximizing sales volume.
How do ecommerce businesses leverage feed management?
Data feed management also provides support for ecommerce marketing, integrating with a variety of products, e.g. amazon, google shopping. This integration allows businesses to reach a wider audience, increasing exposure and potential sales. Generally businesses create feeds for products via merchant centres provided through an e-commerce website. These merchant centres act as a centralized hub for businesses to manage their product listings, track sales, and monitor performance. This efficient process allows for streamlined operations, reducing the time and effort required to manage individual product listings on each platform. Furthermore, the automation provided through feed management tools can significantly reduce errors in product listings, ensuring accurate and consistent information across all sales channels.
Adherence to channel requirements
Marketing and Advertising channels have varying policies on the format and organization of the information. An automated feed manager systems ensures the products listed meet the specification for each channel. These specifications can range from the type and size of images used, the word count and keyword density in product descriptions, to the categorization and pricing details. Different channels might also have unique requirements based on the region or the target audience. Therefore, an automated feed management system plays a crucial role in ensuring compliance with these diverse specifications, thereby enhancing the visibility and reach of your products across multiple platforms. This, in turn, can lead to improved sales performance and overall business growth.
Feed optimization for advertising and online marketing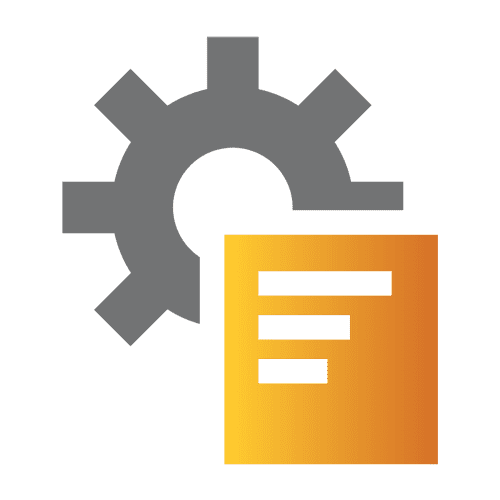 A prominent application of data feed optimization is to make product feeds in formats accepted on online platforms. All channels use different formats and the web business must employ them. Advertising and marketing channels may have product feeds with these fields: Adding these fields manually may be tedious, especially if the businesses have extensive campaigns that involve multiple channels. Feed manager systems can help optimize the feed by reducing the cost and time.
Product feed creation for over 500+ channels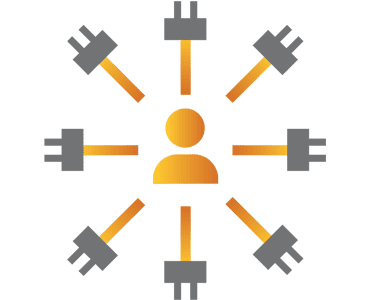 Koongo empowers online retail businesses to generate product feeds, leveraging more than 500 online shopping channels. Retailers can extend their reach to over 30 countries, tapping into new customer segments and exploring fresh markets.
How can Koongo help online retailers optimize product feeds?
Koongo enhances retail websites through automated product data feed management for various online marketplaces, ad networks, price comparison websites, affiliate networks, and other shopping channels. Merchants can simply list products on marketplaces and advertising channels to reach new customers, increase sales & grow their business.The feed management software is designed to enable retailers to provide perfect data feeds for a particular channel to achieve maximum returns.
Koongo Key Benefits
Broaden Your Advertising Reach → Platforms include Google Shopping, Ads, TikTok, Facebook, Instagram, Bing, and many more.
Expand Your Sales Channels → Seamless Product/Order Syncing for platforms like Amazon, eBay, Zalando, Miinto, Wish, among others.
Enhance Order Success Rates → Regular data updates at intervals of 5/15/30 minutes.
Save Precious Time → Pre-made templates for over 500 channels are available within the data feed manager, equipped with advanced features.
Try Risk-Free → Experience all of Koongo's features & support with a 30-day trial.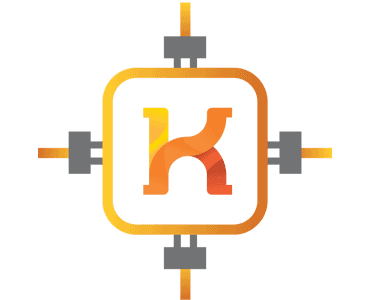 Summary
In conclusion, product feed management is a powerful tool for e-commerce success in 2023. By understanding its key components, harnessing the power of machine learning, implementing customizable feed optimization, and overcoming common challenges, businesses can streamline their digital marketing strategies and capitalize on the vast opportunities presented by the ever-evolving world of e-commerce. Are you ready to unlock the power of product feed management and propel your business to new heights?
Frequently Asked Questions
What is feed management in eCommerce?
Management of feed in eCommerce is the process of monitoring, organizing and administering product feeds for different sales channels, so merchants can effectively sell their products online.
What is feed account management?
Feed account management is a process of filtering, enriching and optimizing product data to be sold across multiple platforms automatically. It simplifies the task of updating product information while giving businesses back their time to cultivate relationships with customers and enrich their brand.
What is product feed in affiliate marketing?
Product feed in affiliate marketing is a catalog list of products and their attributes, such as descriptions, titles, SKUs, URLs, and image URLs, stored in a spreadsheet format.
What is a product feed XML?
A product feed XML is an XML file that contains all the essential and optional information about a product that can be used for listing on marketplaces, shopping engines and social commerce channels. This XML file is a structured document that allows e-commerce platforms to easily read and understand the product data. It typically includes details such as product IDs, names, descriptions, images, prices, and availability status. The XML format ensures that the data is organized in a way that can be consistently interpreted across different systems, making it a universally accepted standard for exchanging data. This is particularly useful in the e-commerce industry, where product information needs to be shared across different platforms and channels to reach potential customers.
What are the key components of an effective product feed optimization?
A successful data feed should contain accurate product information, clear images, relevant keywords, and tailored descriptions that meet platform standards.
Continue reading →