Cdiscount integration manual
Cdiscount channel integration uses 2 integration feeds - Offer feed and Product feed
Note: EAN codes are mandatory for Cdiscount marketplace. The barcode (or EAN / UPC / GTIN) allows to identify your products uniquely and has become the standard and universal language. It enables a better visibility of your products on search engines and ensures the reliability of the indicated product's information. In addition, the EAN code facilitates the management of your stocks and any logistics operations. Finally, it will make the product catalog available to customers more legible by avoiding the duplication of articles.
Please note: This rule will only apply to the creation of new products. You will therefore be able to keep on selling products that have been already created without EAN on Cdiscount. The GS1 organisation will allow you to obtain EAN bar codes if your products do not have any which you can use in France and all over the world.
1. Register on Cdiscount.com
Sign up for an account on Cdiscount
2. Connect your Offer Feed
2.1. Add Offer Feed
Add the Offers via API feed to your Koongo profile grid
2.2. Shipping Cost Setup
Add shipping cost information
2.3. Create API Credentials
Create API credentials in your Cdiscount account

2.4. Connect Koongo to Cdiscount
Fill the API username/password and submit your Offer feed to Cdiscount
2.5. Check Error Report
Check Offer error report in your Cdiscount account and fix errors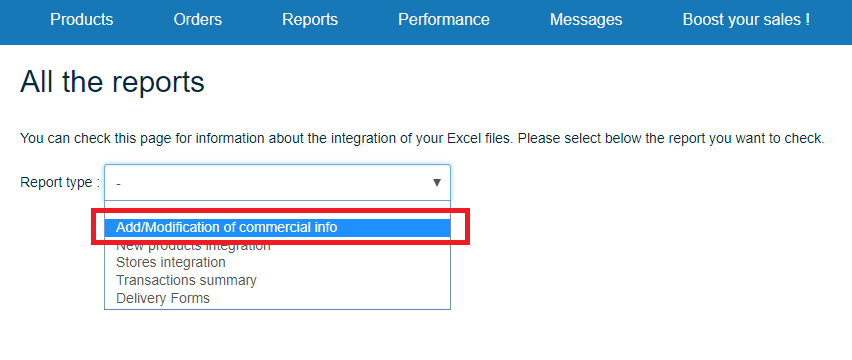 3. Connect your Product Feed
3.1. Add Product Feed
Add the Products via API to your Koongo profile grid
3.2. Cdiscount Category Mapping
Create API credentials in your Cdiscount account. To get proper Cdiscount categories for your products you need to map your store categories to Cdiscount categories.
Note: The Cdiscount category mapping needs to be done to the lowest category level, otherwise the category mapping will work for the particular category.
3.3. Mandatory Attribute Mapping
Check if all "Required" attributes are filled - e.g. EAN code, Brand, Description
3.4. Connect Koongo to Cdiscount
Fill the API username/password and submit your Product feed to Cdiscount
3.5. Check Error Report
Check Product error report in your Cdiscount account and fix errors



Channel setup assistance
Do you struggle with a channel setup? Let us know at support@koongo.com. We'll be happy to help you